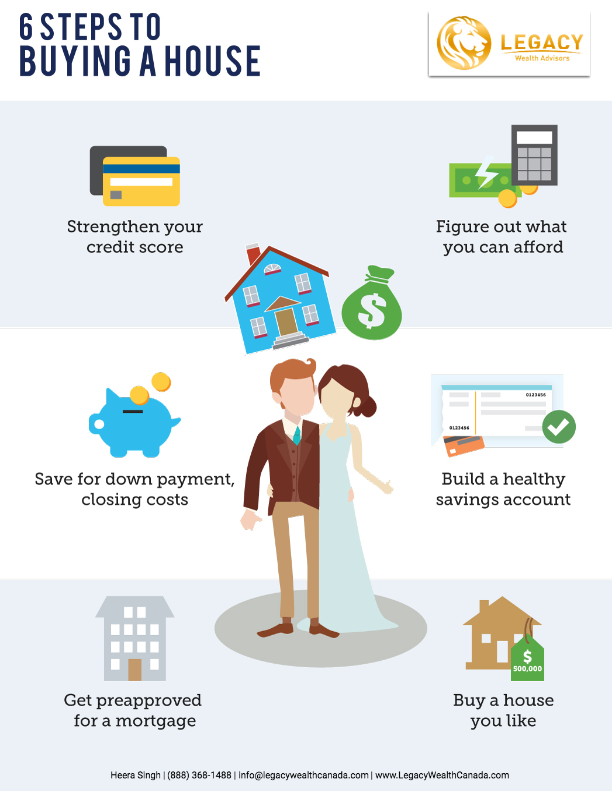 Buying a home: 5 questions you need to ask yourself
Are you sure you're ready for this major financial decision?
Purchasing a home is one of the biggest financial decisions most of us will ever make. Taking that big leap into the world of mortgage payments and real estate taxes, therefore, needs some serious consideration and preparation. Whether you're purchasing your first home or ready to finally buy the house you've always dreamed of, ask yourself these five questions.
Question #1: What's my credit rating?
Before applying for a mortgage, your credit rating must be equal to, or even above, current market requirements. This will help ensure that you get the best rates. Improve your chances by checking your credit reports for any old, paid or settled debts that are incorrectly pulling your credit score down. Having fewer or no new major debts at least a year before you apply for home financing also puts the odds in your favor.
Question #2: What price range can I actually afford?
Your dream home could turn into a financial nightmare if you end up with a mortgage you can barely afford. Personal finance experts and regulatory boards agree that you should budget no more than one-third of your income (around 28 to 31 percent) for home expenses. This should include taxes, utilities, insurance and other housing-related expenses. You can practice by calculating your projected mortgage payments, plus other expenses. Subtract your current housing expenses from this number and keep it in the bank. If it starts to get uncomfortable, then maybe you need to reconsider your housing price range. Prospective creditors will also ask this question. To answer this, let your financial track record speak for itself. Ideally, you should have enough savings to cover at least three to five months of mortgage payments. This will improve your chances of getting approved for a housing loan, as it shows that you aren't living from paycheque to paycheque and that you can afford not only the monthly payments but also emergency expenses such as repairs and maintenance.
Question #3: Can you build a healthy savings account?
You may save money in a tax-free savings account (TFSA) or withdraw from your registered retirement savings plan (RRSP) through the Home Buyer's Plan (HBP).
Question #4: Can I afford the down payment and other upfront fees?
You will most likely need to have at least 5 to 20 percent of your future home's purchase price. You should have enough money saved to pay for the down payment as well as other fees such as closing costs. Some sellers would agree to share the closing costs, so you may consider this as an option when budgeting. You may take advantage of available federal programs to help you with this.
Question #5: Am I ready to apply for mortgage pre-approval?
Before you start the pre-approval process, make sure you have all the necessary documents. The Canada Mortgage and Housing Corporation (CMHC) requires you to present the following:
• government-issued photo ID
• contact information for your employer
• proof of address
• proof of income
• proof of down payment
• proof of savings and investments
• details of current debts
• your credit score
A pre-approved mortgage will help you narrow down the price range of your future home. It also indicates interest rates and monthly payments. Make sure that all your documented information is accurate. Misrepresentation of assets and income to secure a mortgage is considered a serious offence.
Question #6: Do I really like this house?
Now that you've got all the financing requirements ready, don't make hasty decisions on what house to purchase. Consider not only your current housing needs, but also your family's future needs. Before getting too excited about a good bargain, try to take an objective look and figure out if you'll be happy with your decision over the next few years.
http://legacywealthcanada.com/wp-content/uploads/2018/10/buyingHouse-Heera-Singh-1.png
792
612
Legacy Wealth
http://legacywealthcanada.com/wp-content/uploads/2018/09/legacy-wealth-logo.png
Legacy Wealth
2018-10-01 15:00:00
2018-10-01 07:11:27
Steps to Buying a Home